October 2018
After a busy first month in September we are now into October and it's great to see that the Junior Infants have settled in so well. October is another busy month with Crazy Hair Day coming up on October 19th and then our annual Halloween dress up on October 26th. So there's lots to look forward to in the coming weeks!
September 2018
A huge welcome back to all of the boys and girls of St. Oliver's for the new school year ahead. I'd especially like to welcome all of the boys and girls starting their journey with us in Junior infants, we are delighted to have you here! A special mention to all of our staff, you are very welcome back and I'm also delighted to welcome the new additions to the staff in St. Oliver's.
Powered by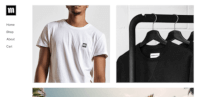 Create your own unique website with customizable templates.